California is known to be a tenant-friendly state. There are a number of laws protecting tenants and their rights, and property owners who don't understand those laws or violate them can find themselves facing large financial penalties and other consequences.
The legal landscape really intensifies the need for professional Santa Cruz property management. If you're not already getting help from a property manager, make sure you're following the law perfectly. Mistakes are easy to make.
Today we're taking a look at one specific right that tenants have if you don't fix something in a timely manner. This is the Right to Repair and Deduct.

Habitability Standards in Santa Cruz Rental Homes
When you own and rent out property, you are required to provide a home that is safe and habitable for your tenants. California tenants are entitled to rent a home that complies with all structural, health, and safety standards. Your residents are entitled to live in a home that's maintained and in good repair.
If your tenant reports a major leak or lack of water, heat, or electricity and you don't fix the problem, the tenants have a number of legal rights. There are steps they can take to withhold rent, schedule repairs themselves, or call city inspectors to alert them to your negligence. They can even sue you in court.
You cannot retaliate against these tenants who take matters into their own hands when you don't respond to a repair need. That's why it's so important to avoid these situations.
Right to Repair and Deduct
Repair and deduct is exactly what it sounds like. When a repair is requested and the landlord fails to make that repair, the tenant can hire someone to repair the problem themselves, and then deduct the amount that they paid from the rent.
Under California's Civil Code section 1942, a tenant must meet these requirements before they exercise their rights to repair and deduct:
The tenant can document that reasonable notice to the landlord or Santa Cruz property manager was provided. If you have not responded to a maintenance problem that affects habitability and the tenant provides you with 30 days of notice before repairing and deducting, the courts will find that reasonable.
The amount of the repair is less than one month's rent. For example, if you don't respond to a plumbing issue and the bill is $800 and less than the monthly rent, the tenant has satisfied this requirement.
The tenant has not done this more than twice in a one-year period.
The repair issue makes the rental home uninhabitable.
The tenant was not responsible for the repair or replacement that is needed.
This is not a situation you want to find yourself facing. You don't know who your tenants will hire to do the work, and you don't know whether they're going to overpay for a service that you can have completed more cost effectively. More than anything, you don't want to be in the position of not receiving your full rental payment.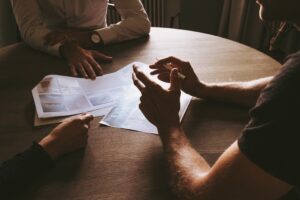 Have a responsive and preventative maintenance plan in place to avoid these conflicts. If you need help finding vendors or responding to repair requests, contact us at Real Estate Eight Three One. We can answer all your Santa Cruz property management questions.