About Us
Real Estate Eight Three One, a Santa Cruz Real Estate Company that is reinventing how real estate is done. Real Estate Eight Three One integrates the latest in technology and marketing to sell property in a fresh new way. In working with buyers and sellers, Real Estate Eight Three One goes beyond traditional practices and offers you a personal approach to ensure your best interests are met.
Our partnership with Supreme Lending Mortgage, a bay area mortgage banking company, allows us to work closely with the mortgage lender to ensure a smooth close of escrow.
We have a twenty-year history in managing local real estate with the philosophy that we look to attract and retain the best possible tenants while always looking for ways to provide the best return on our owners' investments.
A Full-Service Real Estate Company
Helping buyers and sellers of properties in Santa Cruz County.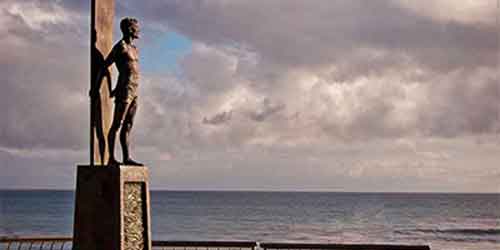 As a member of the National Association of Residential Property Managers (NARPM), you can trust Real Estate Eight Three One to manage your valuable real estate investment.
Learn More →
Buying or selling a property in Santa Cruz County? You're in the right place. Check out our sellers and buyers page for more info – you'll see the difference!
Learn More →
We are a direct lender with HUD approval and able to underwrite and close FHA loans on our own, without HUD or investor review first.
Learn More →
Our Happy Clients
Don't just take our words for it. Check out what our clients have to say about us.
Azure and Alex
First-time buyers
Traci and Omeed
First-time buyers
Call to discuss how Real Estate Eight Three One can assist you in achieving your real estate goals. (831) 475-5695