In order for a rental property to be a lucrative investment, landlords must be able to manage themselves and their paperwork. Staying organized is not optional – it is essential. Not only do you need to protect yourself with proper documentation and careful accounting, you also need to have everything in order for tax purposes.
You should be able to easily access rental applications, maintenance invoices, leases, inspection checklists, and an accounting of what is earned and spent every month. This takes a lot of time and structure even if you're renting out just one Santa Cruz investment property. If you have multiple units, things really need to have processes in place.
If you think you're doing fine without a process and a lot of documentation, you could be putting your investments at risk.

Santa Cruz Leasing Documents
Good organization is required before a tenant moves in.
You'll need a rental application that's legally compliant in California. If you don't use the right type of application form, you may not legally be able to check backgrounds and credit. After you've completed your screening, you'll need a form letter or some type of consistent communication that goes out to tenants who are approved and tenants who are denied. There are Fair Credit Reporting Act rules to follow when it comes to denying a tenant, so organization is incredibly important, otherwise you'll face potential disputes and lawsuits.
The rental agreement is especially important. If you don't have an approved lease that's signed by both you and the tenants, you're not going to enforce any of your rent collection, maintenance requirements, or other rules. A lease agreement protects you and your property. It also protects your tenants. Make sure you have a strong lease in place. Discuss it in detail with your tenants, answer any questions, and sign it together before they move in.
Document Your Maintenance Process
It's important to stay organized during your maintenance process. Responding to repairs right away protects the condition of your investment. It also keeps your tenants happy.
For emergencies, you'll likely want your tenants to call you and report the problem. For routine maintenance work, however, ask your residents to put the request in writing. This will help you stay organized and it will also document what was needed and when you responded. Having this paper trail will assist you with estimating when repairs may be needed again. You can track the work that's been done on HVAC systems, appliances, and plumbing. Having your invoices tracked and organized will also help you budget.
Rental Properties and Financial Records
Perhaps the most important part of your documentation process is your finances.
You need to have a solid accounting system in place that shows you what you're earning and what you're spending every month on your rental property. You'll need this information at tax time to file accurate returns and you'll also want to know where you stand financially so you can make smart decisions about your investment. Having good financial records will protect you from unnecessary losses.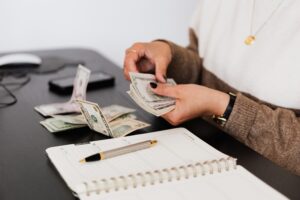 It can be difficult to decide how to set up your filing system and document organization. We can help you stay organized, putting to work our experience with both digital files and paper forms. Contact us at Real Estate Eight Three One. We can answer all your Santa Cruz property management questions.