When your tenant moves out of your property, there will be turnover repairs and costs that are required before a new tenant can move in. As the property owner, you'll be responsible for any of the costs associated with normal wear and tear.  
Damage, however, is paid for with your tenant's security deposit. 
Mistaking wear and tear for damage is not something you want to do. The penalties for unlawfully charging a security deposit can be steep. 
Sometimes, it's hard to know whether you're looking at wear and tear or damage. We're sharing some of the things to look for when you're deciding what you're responsible for at the end of a lease term. 
Examples of General Wear and Tear in Santa Cruz Rental Homes
Examples of normal wear and tear include:
Fading interior paint

Small chips in walls from nail holes

Worn carpet in high-traffic areas

Scuff marks on walls or floors from where furniture rested

Rusty shower rods and towel racks

Grout and caulking between tiles
These are the types of things you'll have to pay for. Hanging clocks or pictures does not damage your walls. 
Consider Life Expectancy of Your Systems and Functions
Things are going to break and deteriorate. This happens regardless of who is living in the home and how they're treating the property. 
If you've had the same refrigerator for 20 years and it finally dies when a tenant is in place, that's probably not the tenant's fault. Water heaters have a life expectancy of about 10 years, and you'll likely need to replace your carpet completely every five years or so. 
When tenants move out after living in your home for five years, the carpet and the paint will need to be replaced. Those are wear and tear items. 
Inspection Reports Document Wear and Tear
Conducting move-in and move-out inspections will help you determine what kind of damage or wear and tear was left behind by your tenant. Before someone moves in, do a thorough inspection and document everything with photographs and video. You'll want to capture how the floors look, the walls, the ceilings, and the appliances. 
Take pictures of the countertops and the cabinets. After a tenant moves out, you can take the same pictures and video and compare the condition of the home to its condition at move-in. This gives you proof of any damage for which the tenant should be held responsible. 
Make Tenant Communication a Priority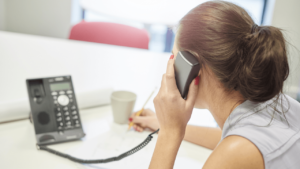 It's important that your tenants also understand the difference between wear and tear and damage. When you're going over the lease agreement or discussing move-out procedures, make sure your tenants understand what they'll be responsible for after they move out. Talk about your documentation process so they know what to expect. 
Remember that in California, tenants are entitled to do a move-out walk-through with you before they vacate the home so they have a chance to repair or rectify anything that might impact their security deposit.  
This can be a difficult thing for property owners and landlords to understand, and security deposit disputes can end poorly if you're not careful. If you'd like to hear more landlord tips or you have questions about property management in Santa Cruz, please contact us at Real Estate Eight Three One.