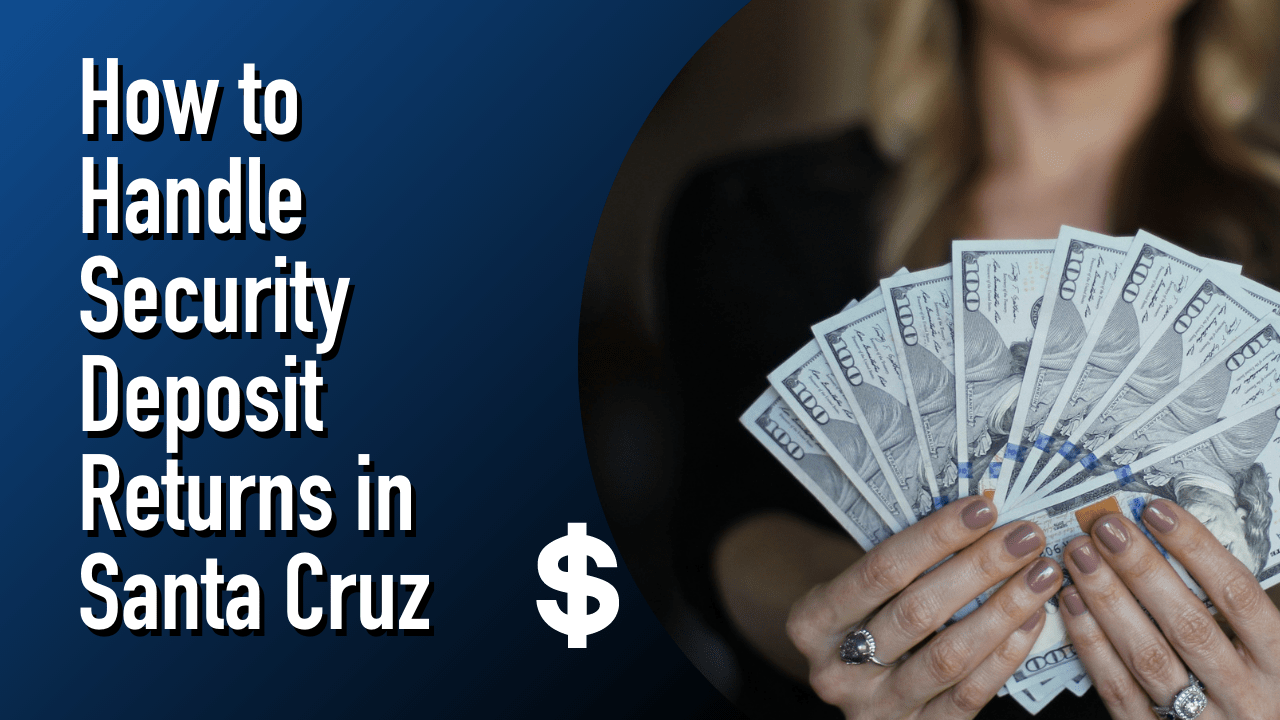 There have been some big changes to California law in terms of the landlord and tenant relationship. Even before the pandemic put a moratorium on evictions, there were rent control rules that grew even stricter throughout the state and new eviction requirements that rental property owners have been struggling to incorporate.
Renting out a property in California is risky. It's easy to make mistakes, and if you've never thought about working with a professional Santa Cruz property management company, this is a good time to consider it.
In addition to rent control and eviction protections, there are also a lot of requirements involved in the return of your tenant's security deposit. If you mishandle the security deposit or you don't return it correctly, you could face penalties that exceed the amount you collected at the beginning of the lease.
Understanding California Security Deposit Timelines
In California, you need to return the tenant's security deposit within 21 days of that tenant moving out of your property. If you're going to keep all or part of the deposit, you must send an itemized list of the deductions you've made within those same 21 days. Make sure you include invoices, receipts, or estimates that support the amount you're keeping.
You might have a tenant who pushes back against the charges you're making, claiming that the broken dishwasher door was "like that" when they moved in. In cases like this, invite them to look at the photographs and the documentation you have. This might show them why you're making the deduction. If they continue to argue the point, think very hard about how far you want to go. A court case will be time consuming and if you lose, expensive. It may not be worth the $150 cleaning charge you're arguing about.
You're required to offer your tenants a pre-move out inspection before they leave. While this may seem like a burden, it's a good opportunity to prepare them for the deductions that may be made to the deposit.
Document Your Move-In and Move-Out Inspections
Documentation is always important when you're renting out your Santa Cruz property, but it's especially essential when you're returning a security deposit. You'll need to explain and justify any deductions you make. Tenants will often disagree with what you consider to be damage. A good inspection report protects you against those conflicts.
You'll need pictures, notes, videos, and any other proof you can provide when you're making a deduction. During the move-in inspection, make sure you've accurately documented the condition of the property, and have the tenants contribute to and sign off on that inspection report. Use the same report when you're conducting the move-out inspection so you can compare the condition of the home then and now.
Wear and Tear vs. Damage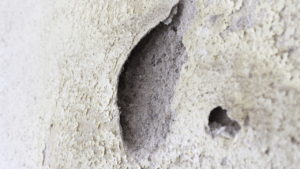 Normal wear and tear is the landlord's responsibility. You cannot charge a tenant's deposit for small nail holes in the walls or scuff marks from where furniture rested. You are expected to change the carpet every five years and repaint the walls with your own funds. Wear and tear is the deterioration that any property goes through, regardless of who is living there.
Tenant damage is anything that's the result of abuse, neglect, or misuse. It may be a large hole in the wall from where a mounted television or broken appliances. Broken windows, appliances that no longer work, and doors dangling from their hinges can all qualify as damage.
Security deposit disputes are not uncommon. We can help you avoid them and stay within compliance of the law. Contact our team at Real Estate Eight Three One for all your Santa Cruz property management questions.