You wouldn't stick with a doctor who was misdiagnosing all your illnesses. And you wouldn't keep seeing a mechanic who was overcharging you for the wrong parts when you brought your car in for servicing.
You deserve value. You deserve expertise, and you deserve outstanding customer service.
The same is true with Santa Cruz property management. If you're not getting the results or the service you were promised, it's time to partner with a different property management team.

Warning Signs: When to Make the Switch
Change can be scary, especially when we're talking about the protection and oversight of your largest investments. But it's not worth your time and money to settle for property management that's ineffective, lazy, or non-transparent. Here are some of the red flags you should never ignore:
Your rent isn't being collected on time.
There's no communication and you can't get your property managers to answer the phone or return an email.
Accounting statements and reports make no sense.
Vacancy periods are longer and tenant turnover is occurring at the end of every lease.
Deferred and unreported maintenance is getting expensive.
There's an increase in tenant disputes, conflicts, and complaints.
Not dealing with violations to rental agreement violations quickly and efficiently makes the situation worse and lets the tenant believe that the rules will not be enforced.
You hire a property manager to expertly lease, manage, and maintain your Santa Cruz rental home. If something is going wrong and they're unwilling to fix it, don't waste any more time. Find a new property manager.
What to Look for in a New Property Manager
You need an experienced property manager who knows the market, understands your property, and supports your investment goals. Investigate reputation and talk about expertise. Look for innovative technology and a commitment to communication.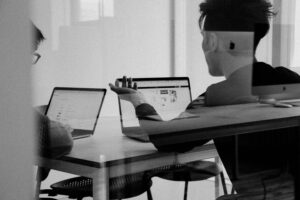 If your property manager isn't doing anything more than what you can be doing yourself – you're wasting your time and your money. You deserve better. Actually, you deserve the best. Contact our team at Real Estate Eight Three One for all your Santa Cruz property management needs.