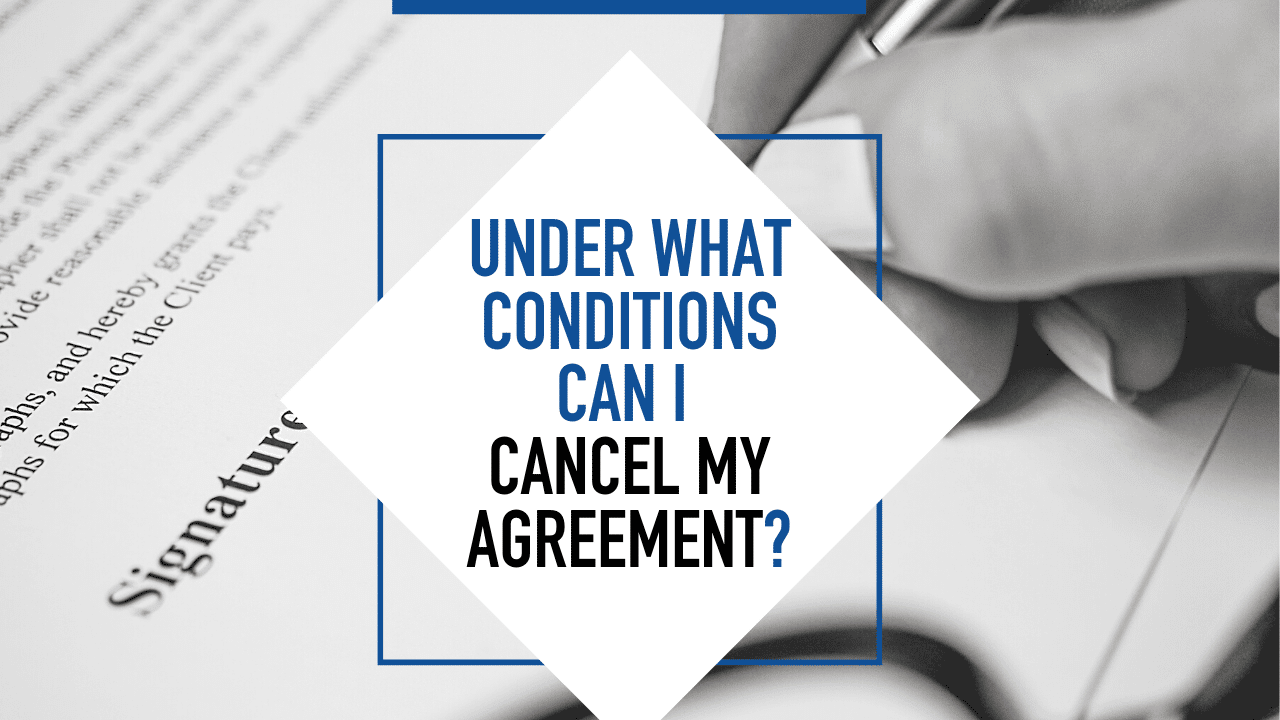 Your relationship with the property management company you choose needs to be built on trust, communication, and a shared set of responsibilities and expectations. You're paying your property managers a monthly fee in exchange for a scope of services. If you feel like those services aren't being provided or you're not getting the value that you're paying for, it may be time to re-think your relationship.
Today, we're talking about canceling your management agreement, and what you'll have to do when you decide to end a contract. We'll speak in general terms and we'll also tell you about our approach at Real Estate Eight Three One, which is a little different from other Santa Cruz property management companies.
Reasons to Cancel Your Management Agreement
Change can be stressful, especially when that change involves one of your largest investments or an entire portfolio of investment properties. However, if you're having problems with your current Santa Cruz property management team and they're not willing to work with you to make those issues better, it may be time to move on.
Most of the clients we work with who have canceled their management agreements with other companies do so for one of the following reasons:
Communication is lacking or nonexistent
Maintenance is not being responded to in a timely manner
Rent isn't coming in consistently or the lease terms are not being enforced
Errors in accounting or lack of financial accountability
Your property manager should be transparent, accountable, and detail-oriented. If they're not responsive to you, they're probably not responsive to your tenant, either. You shouldn't hesitate to make a change in these circumstances.
How to Cancel a Santa Cruz Property Management Agreement
Every company will have different policies for cancelation. There may be fees, long notice periods, and other steps to check off the list before you're free and clear. The first thing you should do is review your management agreement. If you have signed with the management company for a specific amount of time, determine whether it's worth waiting until the end of the contract term or if you need to break the contract right now.
There should be conditions in there for the termination of your agreement. Find out how the transition works. If you're moving over to another company, your new property manager can take the lead in coordinating with your old property manager, and that will save you a lot of time and stress. Your new management company will need lease documents, maintenance histories, report documenting the condition at move in, and tenant information.
Canceling a Management Agreement with Real Estate Eight Three One

There's a big difference in the way we handle the cancelation of management agreements. We don't ever lock you into a long term contract. We don't like long contracts because we're willing to earn your business every month. No one wants to be in a relationship with someone they don't trust or enjoy working with. So, if you work with our team and you decide you want to go in another direction, we make the cancelation of your contract simple. All you have to do is provide 30 days of notice. That gives us time to prepare the transition.
We do a great job managing Santa Cruz properties, so unless an owner stops renting out a home, there's rarely a reason to cancel an agreement with us. But, we believe in keeping our agreements flexible and owner-friendly.
If you'd like to hear more about this or our Santa Cruz property management services, please contact us today at Real Estate Eight Three One.