Smart investors know that professional property management can help your rental properties perform better. You're likely to earn more money, spend less on things like maintenance and vacancy, and have an overall better investment experience. 
We can list hundreds of reasons to work with a Santa Cruz property management company. Today, however, we're focusing on 5 important things that your management partner can do for you.
1. Avoid Legal Mistakes
Owning a rental investment property in Santa Cruz is riskier than ever. In the last few years, complex state laws have been implemented, affecting things such as rent control, eviction, and Section 8 tenants. There are also security deposit regulations to follow and state and federal fair housing laws. 
Making mistakes is easy, especially if you're unable to keep up with the latest legal changes. Working with a Santa Cruz property manager protects you from those mistakes. You'll have a professional who stays on top of all the legal requirements protecting your investment and keeping you in compliance. 
2. Manage Tenant Relationships
Managing a rental property is one thing; managing tenants is something else entirely. 
If you don't love the idea of tenant conflicts and disputes and you don't have a process in place for collecting late rent, enforcing your lease agreement, and negotiating lease renewals, you can certainly benefit from having a property manager do those things for you.
Professional property managers will communicate well with your tenants. They'll also hold your renters accountable even while developing respectful relationships that lead to better retention and less vacancy. 
3. Provide an Accurate Rental Value 
Something else a Santa Cruz property manager can do for you is establish an accurate and profitable rental value. 
We often see owners either underpricing their home and struggling to bring it up to market value or overpricing the home and being left with a long and expensive vacancy period. 
Property managers have access to reliable and current data about the local market and what competing homes are renting for. You won't have to guess or use outdated rental listings online. 
4. Invest in Property Management Technology
Property management technology does a lot for your investment, your tenants, and your ROI. By offering online rental payments, for example, tenants are more likely to pay on time. When you can provide an online system for reporting maintenance, there's less of a risk that you'll have deferred or unreported repairs piling up at your property. 
Good technology provides a faster leasing process, more reliable tenant screening, and a system for documenting all your income, expenses, and inspections. It's often difficult for individual landlords to access good technology on their own. When you partner with a property manager, those software systems and platforms are provided for you.
5. Cost-Effective Maintenance 
Maintenance costs are rising, and you may find yourself waiting longer than you'd like for simple repairs. 
Unless you're working with a management company that has immediate access to licensed and insured vendors and contractors who provide a high quality of work as well as competitive prices.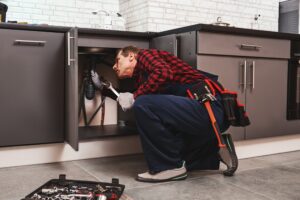 We can share many more reasons why professional Santa Cruz property management works for owners and investors like you. Find out what else we can do for you, and contact us at Real Estate Eight Three One.