Everyone is using the internet. Online resources are more common than ever, and with the exception of the occasional data breach and social media fight, it's making life better for most people. Technology is helpful for owners, property managers, and even tenants. When rent can be paid online and inspections can be documented digitally, everyone has a more efficient and pleasant rental experience. 
There's an additional benefit. Technology actually helps you earn more and spend less on your Santa Cruz rental property. We're focused on those details today.
Establishing Accurate Rental Values
There's less guesswork when it comes to accurately establishing a rental value for your property, and that's thanks to property management software that gathers data and analyzes the competition. Pricing your property correctly before it even hits the market helps us by reducing vacancy time. It also ensures you're not underpricing your Santa Cruz rental property. Conducting comparable market analyses is easier than ever, and the information is more accessible. 
Online Marketing and Leasing 
While placing a "For Rent" sign in the yard or the window of your rental property may be effective, online advertising will generate more interest, and faster. Technology has allowed online marketing of rental properties to reach a broad audience of potential tenants. You can syndicate your listing across dozens or even hundreds of popular rental sites. You can share information on available rental homes on social media sites. 
There's also self-showing technology, which saves you both money and time. Research has shown that more showings can be conducted when tenants are walking through the property themselves. There's also less turnaround time between showing and leasing. The entire process will move faster, and you can take care of the application and lease signing digitally. 
On-Time Rental Payments and Transparent Accounting
Technology is especially important when it comes to paying rent. Almost all tenants prefer to pay online, and when you accept online payments, you are less likely to be chasing down late rent. With online payment systems, tenants can set reminders, link bank accounts or credit cards, and schedule automatic payments on the first of every month. 
You'll save money on accounting errors, too. A good property management software will track your income and expenses. It will ensure your vendors and invoices get paid on time. When it's time to file taxes, you can print everything out for your CPA or tax accountant. 
Everything Can Go in the Cloud
Storing documents online allows you to save money and time. Imagine there's an emergency and you're combing through your files to find the policy numbers for your landlord insurance. Or, suppose you can't get to your physical files? Your entire rental property and rental income could be jeopardized. Paperwork in general is expensive. It costs you time and space, and staying organized can be nearly impossible. 
Cloud storage allows you to access anything you need – no matter where you are. 
Basically, you're storing your documents, correspondence, and files online. You can still keep physical copies, but having backup copies online makes it much easier to stay organized. 
Technology increases the potential earnings of your rental property by protecting you against common mistakes, making information more available, and documenting everything that goes into leasing, managing, and maintaining your rental property.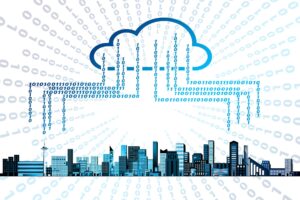 If you'd like to talk more about the property management technology resources that are available to you, please contact us at Real Estate Eight Three One. We'd be happy to show you how our investment in Santa Cruz property management technology makes more money for our owners.