No one is perfect, and it's unreasonable for landlords to think that they'll get everything right when they're leasing, managing, and maintaining their Santa Cruz rental properties.
Unfortunately, mistakes with your income-producing property are often expensive. You can find yourself facing huge penalties in security deposit disputes, for example. If you violate a fair housing law, you could be looking at a fine that's over $10,000. Even something that seems like a simple mistake – waiting a week before you send a plumber to address a leak under a sink – can lead to thousands of dollars in extra repair bills.
Most of the common mistakes landlords make are unintentional. You don't know what you don't know. This is why it's so important to work with a professional Santa Cruz property management company. We have already made the mistakes. Our experience, our knowledge, and our ongoing education allows us to catch these common errors before they hurt your property and your bottom line.
Screening Tenants Too Quickly
When a tenant is interested in your property, you likely want to move quickly. The faster you get them approved and moved in, the faster you can begin collecting rent.
Slow down and conduct a thorough background check. A huge mistake lots of landlords make is to rush through the screening process. They think that a simple credit check is enough to satisfy themselves that their tenant is qualified.
You need to measure a tenant's income against the rental amount to be sure they can afford the rent. Verify that income by asking for paystubs or tax records. You need to do a national eviction check and investigate the rental history so you can be sure they haven't been problem tenants in the past.
With the right automation, technology, and property management support, you can avoid this mistake and conduct a thorough and rigorous screening process efficiently.
Forgetting Attention to Detail During the Move-In Inspection
The move-in inspection is an important tool in protecting the condition of your property. You need to document exactly what your property looks like before your tenants take possession of it. This will hold them accountable at the end of the lease term. When you take detailed notes and hundreds of photos, you will clearly be able to see the difference between general wear and tear and tenant damage. This will help you avoid conflicts with the security deposit and your move-out expectations.
Many landlords do a simple walk through, without the photos and the videos and the checklist. This makes it too easy for your tenants to say "that was broken when I moved in."
Communicating Passively with Tenants
Once you have tenants in place, don't ignore them until they have a problem or stop paying rent. Be proactive with your communication. It's a huge mistake to wait for your tenants to contact you. Be open and available. Be responsive. Go over the details of the lease agreement with them so they understand your expectations and their responsibilities. Check in once in a while to remind them about air filter changes and to ask if there's anything they need.
Ignoring Preventative Maintenance
Most landlords understand that they'll be responsible for responding to emergency maintenance and taking care of routine repairs.
It's a mistake to forget preventative maintenance.
Have your HVAC system checked and serviced annually. This will help you ensure it's working properly and it will contribute to a longer lifespan. Set up a recurring pest control service. Walk through the home at least once a year to check for potential deferred or unreported maintenance issues. Have the roof inspected and the gutters cleared of any debris and branches.
With a good preventative maintenance plan, you'll save money on surprise repair issues, and you'll also show your tenants that you care about the condition of your rental property.
Not Understanding Local, State, and Federal Rental Laws
Renting out a home in Santa Cruz has become more complex than ever before. You have to understand federal laws such as the Fair Housing Act, Americans with Disabilities Act, and Fair Credit Reporting Act. You have to know why a service animal isn't a pet and what the difference is between a service animal and a companion animal. You need to understand the state security deposit timelines and the rent control laws that may or may not affect your rental property.
There's a lot to keep straight, and these laws are always changing. It's a mistake to assume you're in compliance.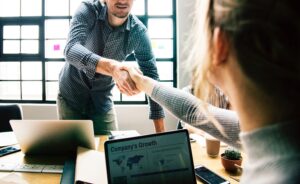 Working with a Santa Cruz property management company protects you and your asset as well as your tenants. Avoid these common mistakes. Contact us at Real Estate Eight Three One.