Buying your first Santa Cruz investment property can be an exciting time, especially if you've been planning to make this move for some time, and you're finally ready.
Smart investors understand the importance of staying informed and being prepared. We have five key points that will help you have a good experience, whether this is the only investment property you buy or the start of a successful real estate career.

Research the Santa Cruz Rental Market
Santa Cruz is a unique market. The way you approach the available opportunities will depend on your specific investment goals. However, you'll have to do enough research to understand the neighborhoods, the available homes, and the tenant demographics. Make sure you understand rental values here as well as property values. You're looking for a location that's attractive to good tenants.
Luckily, the Santa Cruz real estate and rental market is thriving, even as the pandemic continues to disrupt other markets throughout the state and the country. A lot of people are relocating here, and there's a high demand for well-maintained properties.
Estimate Fixed and Variable Expenses Early
Earnings are of course important, so you'll want to spend some time calculating what you'll be able to earn on a Santa Cruz investment property. Don't forget the costs.
You'll have to plan for how you'll finance your investment. Cash buyers are part of the Santa Cruz investment landscape. It gives them a distinct priority over buyers who have to get approval from lenders. But, buying in cash isn't possible for everyone. So, secure your loan and come up with your down payment.
Mortgage and interest will be part of the monthly expenses that are going to impact your cash flow and your ROI. Make sure you're budgeting for any repairs or renovations that may be necessary before you list the property. You'll have to figure out what the following items will cost:
Mortgage payment
Insurance payment
Taxes
Maintenance reserves
Property management, legal, accounting, and other professional fees
Ongoing costs such as landscaping, HOA fees, pest control, and pool servicing, if applicable
California Rental Laws Can be Complex
There are a lot of laws and regulations that govern rental properties in California. Not only is there statewide rent control as well as statewide eviction restrictions and screening standards, you also have different sets of rules and requirements when you move from city to city. Make sure you know these laws before you invest because the type of property you buy may impact whether you're bound to the rent control laws. You don't want to begin renting out your home without understanding the security deposit limits and requirements or the difference between a pet and a service animal.
You'll have to accept applications from Section 8 tenants if they're otherwise qualified. This is a new change that not all investors are prepared for. Get to know the laws before you buy. It will save you expensive mistakes and headaches later on.
Remember that this is a Business
Real estate is sometimes emotional. We're talking about homes. It's important that you remember you're not buying a home you're going to occupy right now. You're buying an investment.
Treating this like a business will ensure you make smart decisions based on data and math, not emotions and fears. You aren't looking for a home you can love. You're looking for a property that's competitively priced and well-located. You're looking for a property that tenants will want to rent for the price you're expecting to earn. This is a business investment. When you think of it that way, you're less like to make bad decisions based on what you feel.
Work with Santa Cruz Property Managers Early in the Process
You may be thinking that you'll hire a property manager later – when it's time to lease, manage, and maintain the home. That's a mistake. If you start working with a Santa Cruz property management early in the process, you'll get some good information before you buy. A property manager can tell you:
How much rent you're likely to earn
What kinds of tenants will be interested in a particular property
How much work will need to be done before it's ready for the rental market
How long it will take to rent your home to qualified renters.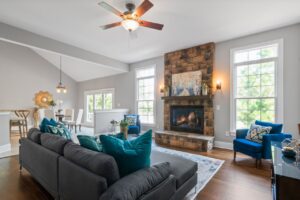 Property managers are resourceful and knowledgeable about the local market. Leverage a good property management relationship early. If you'd like some help, please contact us at Real Estate Eight Three One.