Renting out a property in California
is more complex than it once was. Are you prepared? Legal mistakes are easy to make, and fixing them is often more expensive and time-consuming than landlords realize. Make sure you're not out of compliance and get yourself and your properties prepared for everything from rent control to tenant screening to
security deposits
.
California's Tenant Protection Act
The Tenant Protection Act went into effect last year, and even the most experienced real estate investors are left wondering what it means for their specific property. Some rental homes are exempt, but many are not. Here's what you need to know.
Statewide rent control is established, limiting your rental increases to five percent plus the local cost of living metric, not to exceed a total rental increase of 10 percent.
To evict a tenant without penalty, you need just cause such as nonpayment of rent or proof of a lease violation.
Prohibiting recipients of Section 8 housing vouchers from applying for your property is not permitted. Those vouchers count as income.
These are just the highlights. The law's implications depend on your property.
COVID and Eviction Moratoriums
Evicting a tenant in California right now is difficult. With the moratorium in place, you're legally prohibited from evicting a resident who is suffering from financial loss due to the pandemic. Tenants must declare under penalty of perjury an inability to pay all or part of the rent due to COVID, and they are still responsible for paying unpaid amounts to property owners. However, those unpaid amounts cannot trigger an eviction, even after the moratorium ends.
This law was recently extended to the end of June. Owners should find out if they're eligible for the State Rental Assistance Program, which can help with rental reimbursements.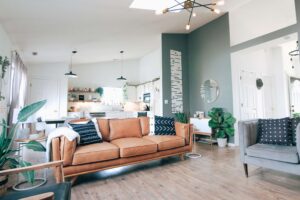 These are just two laws to know. Managing your own rental property in California is risky. Set yourself up for success by working with a professional management team that stays one step ahead of every new law. Contact our team at Real Estate Eight Three One for all your legal and property management questions.