It's basically impossible to own rental real estate in Santa Cruz (or anywhere in California) without having a grasp on the fair housing laws that are in place at the federal, state, and local levels. This is an area of the law that's always changing, and in California, our laws are often stricter and more complex than the federal Fair Housing Act.
Mistakes are easy to make, even if you've been renting out a home for years. Staying a few steps ahead of the latest changes and interpretations requires a lot of work and an investment in education and professional development.
Fair housing impacts a lot of what you do as a rental property owner. It affects how you advertise a vacant home, what criteria you use to screen tenants for that property, and how you manage your tenant relations throughout the leasing period and when it's time to renew the lease agreement.
Always consult with a Santa Cruz property management company that knows these laws inside and out, otherwise you could be putting yourself and your investment property in unnecessary legal danger.

Protected Classes and Fair Housing
The federal Fair Housing Law protects the following classes of people against discrimination in rental housing. You cannot discriminate or deny housing based on:
Race
Color
Religion or creed
National origin or ancestry
Sex
Physical or mental disability
Familial status
These are easy enough to understand, and we know that there aren't a lot of landlords who will intentionally discriminate against people because of skin color or religion.
The problem is that most mistakes are unintentional.
Here's an example. If you advertise your home as being "perfect for families" or "close to synagogues" you could be seen as preferring certain types of tenants over others. A case can be made against those advertisements that they're discriminatory.
You can no longer market your rental property with "No Section 8" terminology because Section 8 tenants are entitled to apply for your home, using their housing voucher as proof of income.
When you're advertising, screening, and leasing, make sure you know what you can and cannot do in terms of these protected classes.
Fair Housing Laws in Santa Cruz, California
California is a little more protective of tenants than other states when it comes to fair housing. There are even more protected classes than those listed by the federal law. In California, we get into protected classes that cover sexuality, age, immigration, veteran's status, and citizenship.
Protected classes have rights that are easy to misunderstand. For example, a tenant with a disability has the right to move into your home with a service or support animal, even if you don't allow pets. Those Section 8 tenants who are qualified have a right to live in your home even if they get their income from a government housing program.
Always Accept Service and Companion Animals
Fair housing laws do not consider service animals or companion animals to be pets. Instead, they are considered accommodations, like a wheelchair ramp or a shower seat. This means you have to allow them, even if you don't allow pets. You cannot charge a pet fee for tenants who have a service animal. You cannot charge pet rent for tenants who have a companion animal.
You need to know the differences between service animals, which are always dogs, and companion animals, which may be therapy animals or emotional support animals. There are differences in what you can ask and check when tenants move in with a service animal versus a companion animal.
Section 8 is a Source of Income
The recently passed Tenant Protection Act requires landlords to allow Section 8 tenants to apply to rent their homes. Those housing vouchers can be used as proof of income. It cannot matter how tenants make their money when they apply to live in your home. As long as they have the required income that meets your screening criteria, you must consider them.
Following fair housing laws is a lot more complex than simply making a policy of not discriminating against those protected classes. You have to have policies that reflect equal opportunity when it comes to advertising, screening, leasing, and managing your home.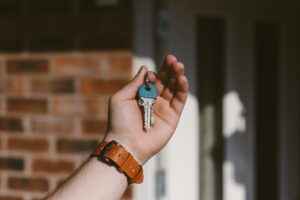 If you need some help making sense of fair housing laws, please contact us at Real Estate Eight Three One. We can answer all your Santa Cruz property management questions.